NUMBER 4 RECONSTRUCTING MASQUE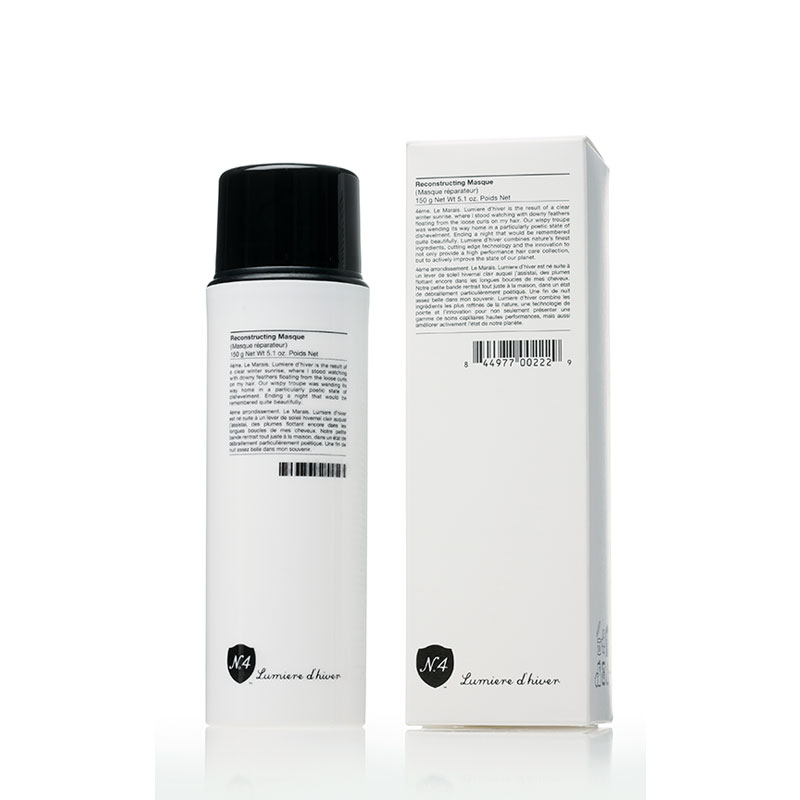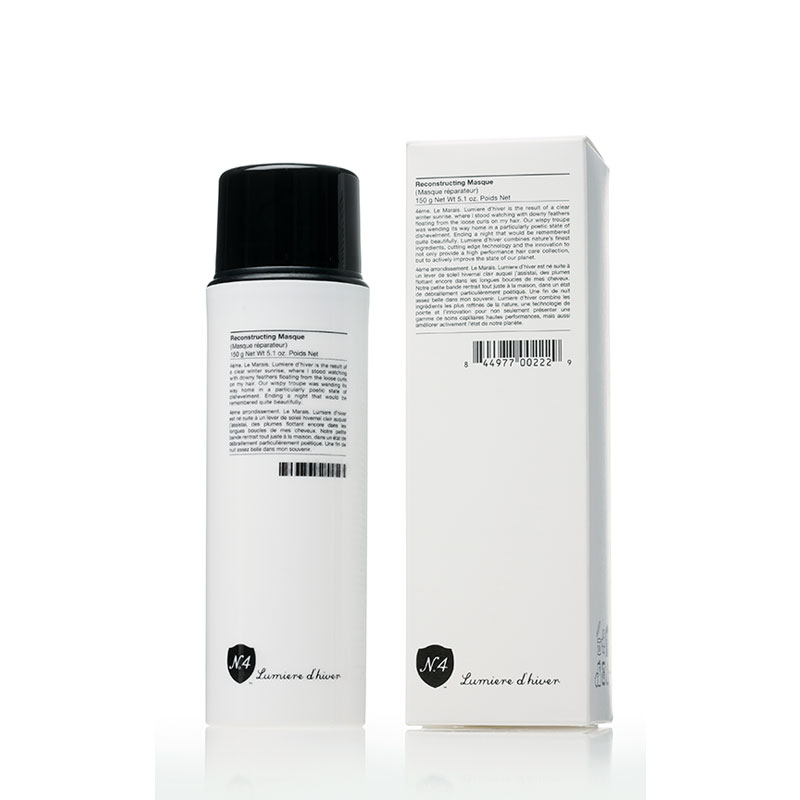 NUMBER 4 RECONSTRUCTING MASQUE
Restorative treatment that infuses hair with moisture and protein featuring a rich blend of soy proteins, Vitamin B5, and natural conditioners to give you that prêt-a-porter glow. (5.1 oz)
HOW TO USE
Shampoo prior to use. Distribute evenly on wet hair, starting at ends and working up to the scalp. Wait 2-5 minutes. Rinse.
BENEFITS
Restorative treat that infuses moisture and protein for featherweight results
Detangles and soothes by providing hair with a rich blend of soy proteins, Vitamin B5 and natural conditioners to infuse shine and a prét-a-porter glow
High performance strength to repair damage and improve condition
Soy Protein and Sweet Potato Protein reconstructs, strengthens and helps make hair up to 3 times stronger
*Number 4 products are sulfate free, sodium chloride free, gluten free, paraben free, and vegan. And the aroma is incredible!