HAUS SALON GOES TO THAILAND
Tuesday, April 25, 2017
DAY ONE OF TRAINING
Today the HAUS team had their first of four days of classes with hairdressers in the Umpiem Mai refugee camp.
Below, HAUS Salon co-founder Charlie Brackney Love leads the first day of class with hairstylists in the Umpiem Mai refugee camp in Thailand, along with Mary, Sarah and Lindsey from HAUS Salon North Loop, and Natalie from HAUS Salon in South Minneapolis. We believe the photos tell the story.
BACK TO THE BASICS...TEACHING PROPER TECHNIQUE
Learning how to make a plan for the haircut
One of the best moments of the day was reuniting with Pahnee from the restaurant. We all believe her food is the best Thai food ever. She runs her restaurant like it's her home and everyone there is her family. Last year we ate at her restaurant every night. By the end of the week we were hanging out in her kitchen, and she was showing us how to cook Thai food! This restaurant is the most popular spot in Umphang. Tonight, this first night after class, we went back for the first time since last year. We worried she wouldn't remember us. Turns out she keeps a laminated photo of our HAUS team in her kitchen. Guess that means she remembers us!
Below is the inside of a salon owned by one of the students at Umpiem Mai. Here the salon owner shampoos the tint from her client's hair.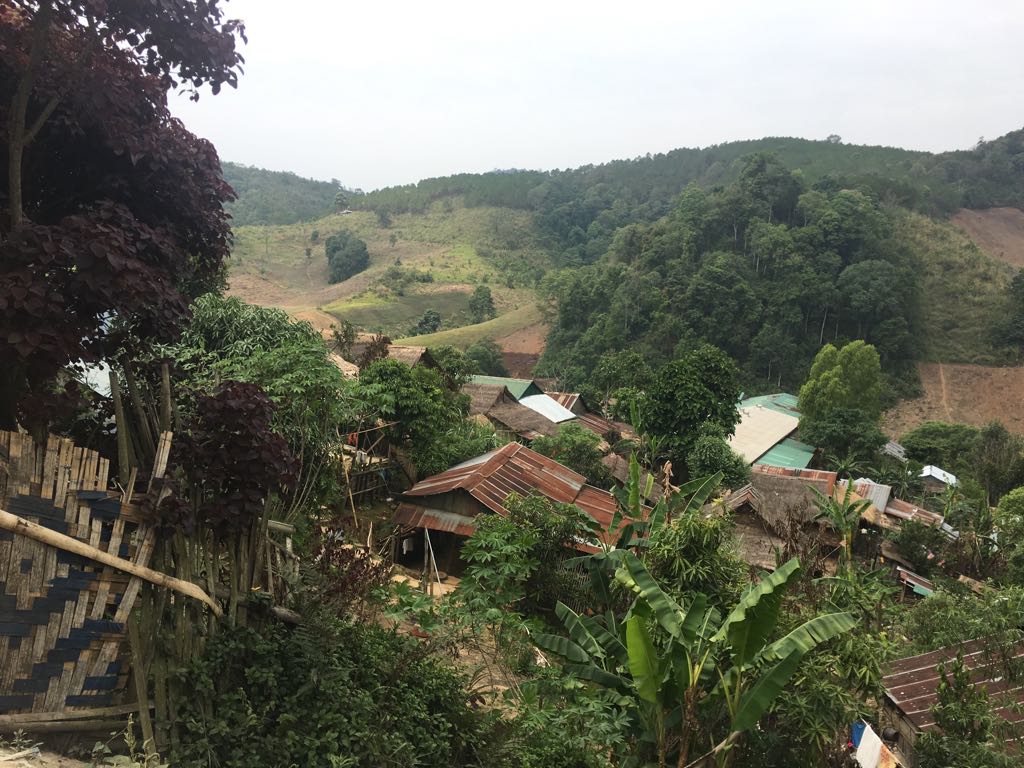 See everything we did during our 4-day workshop in UMPIEM MAI Refugee Camp in Thailand in April 2017